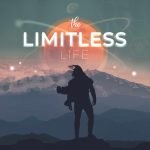 Podcast: Play in new window | Download
Subscribe: RSS
Local Online Marketing – an Easy and Lucrative Business Model
Today's guest has taught over 10,000 students how to work from home as a consultant earning $5,000 to 10,000 per month performing simple online marketing for local businesses in their neighborhoods.
The beauty of Kevin's model is that (in true lifestyle-design fashion) it requires very little capital or know-how to get started. Kevin's system is unique, simple, and easy for anyone to get started, so I invited him for a chat to share how the process works.
"Am I Really Meant to Be an Entrepreneur?"
Today, Kevin is one of the top internet marketing trainers. However, Kevin's story of how he got to this point is a gut-wrenching tale of resilience, persistence, and defiance in the face of disaster and defeat.
When he started his entrepreneurial journey, his outlook was bleak.
"Between my online business and two part-time jobs, I was earning less than $5,000 a year," he confides.
Ever day was a struggle to survive, using cash advance checks to pay his rent and buy groceries. That all lasted until his credit ran dry and everything was maxed out. Kevin vividly recalls the day it happened. It was a major defining point in his life when the credit card statement came and said, "Kevin, you're now maxed out on this credit card as well." He had no more options left. From that point forward, he couldn't even buy food for himself.
Then things took a turn for the worse. While driving on the highway, he smashed his car into the car in front of him, completely totaling it.
In spite of everything, Kevin remained optimistic about the future. He always believed that he was meant to be successful. But when he got home, reality told a different story: he was sitting in a crappy apartment with no car, no options, no nothing, and still wasn't having any success online.
It was at this point he asked himself:
"Am I really meant to be an entrepreneur?"
The world seemed to be telling him that no, this was not for him. But everything inside of him, all of his hopes and dreams, said: "Yes. I have to be an entrepreneur, no matter what it takes."
In this interview, Kevin shares the gritty details of his journey and how he finally overcame a decade of hardships. Kevin literally "crashed and burned," hit the pavement hard, picked himself up, and turned things around through pure grit and a "whatever-it-takes" attitude.
He also shares the secrets of the local online marketing business model he's developed, including:
Four tips to attract high-value, highly-profitable clients
The highly-effective "consultative-sales model" which enables 95% of sales to close themselves
How to position and present yourself as a consultant
How to automate lead-generation and outsource operations (even if you're in Brazil and your clients are in the US)
And much more!
This was a great interview with tremendous insights. I have known Kevin and learned from him for years and was super excited to speak with him in this interview!