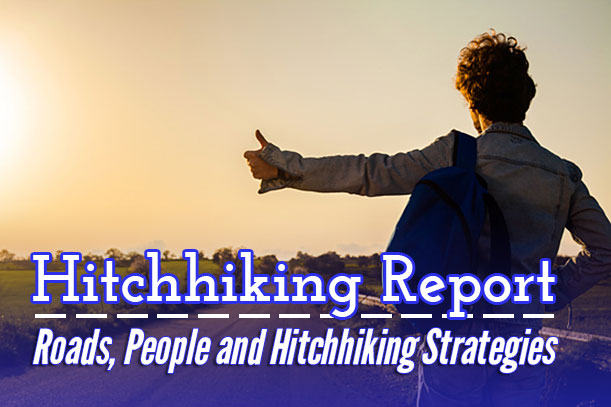 By Ahmet Cemil Cerenoğlu, Ankara, Turkey
Japan is a great destination for the adventurous but traveling here is much more costly than most other countries. Transportation costs are perhaps one of the biggest strains upon the budget. It cost more to travel within Japan than it does to fly to any other neighboring country. So if you want to travel overland in Japan, I recommend to try your hand at hitchhiking.
I think to hitchhike in Japan one should understand two things about Japan: the different types of roads and people's mentalities.
1. When traveling long distance, there are two possibilities for types of roads:
Big road (25km/h): These are big roads which connect cities. Also, train lines often run parallel to these roads. These big roads go through centers of cities and towns so there are usually houses on either side, which also means lots of traffic lights. Because of never-ending red lights even after finding a car the speed is around 25km/h in average, which can vary depending on the day of the week and the time of day. These types of roads are only good if you want to take your time but it can be very tiring to travel this way.
Highways: These are much faster but they are for cars only. You should hitchhike at the entrance of highway or the resting areas inside the highways. The bigger the resting area the more cars available to hitch a ride with. I don't recommend attempting to walk along the highway road. The police arrived within a few minutes when I got too close to the highway from the resting area. (I wasn't even on highway)
The best way to hitchhike in resting areas is to basically stand by the exit and wait as people leave. Don't attempt to hitchhike with cars that are already in transit on the highway.
A few times people took me from the city and gave me a ride at the first resting place or so. The pattern of roads just before the highway makes a big difference in how frequently people stop. Sometimes the highway is a high bridge and the entrance may be several kilometers ahead. I prefer to walk, which I'll explain why below.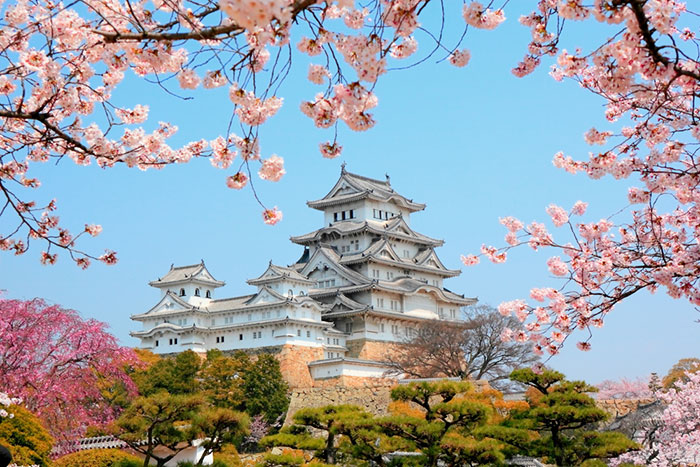 2. What to know about Japanese people:
First of all, Japan is one of the safest countries. it is full of respectful, polite, and kind-hearted people (with a few exceptions). I have hitchhiked in 12 countries and Japan was the most carefree experience for me.
I hitchhiked quite a lot in Japan and only once did a "big truck" driver take me, who was non-Japanese. It seems better to hitchhike with cars and small trucks.
In Japan, if people take you while hitchhiking they often take full responsibility for dropping you directly at your destination as well. I think this is why you often need to wait long time until you find a car (to make it faster keep reading for my strategies below).
Most of the time drivers offered me food or insisted to take me to a restaurant. But the most surprising thing was their will to take me where I wanted to go. Many times they altered their course, driving hundreds of extra kilometers to take me and then went back. Once the driver took me 350km and then turned back and I didn't understand what she was doing until after she turned back. (so it was extra 700km) It is difficult to understand when they do it (I am not too crazy about it personally, as it is in conflict with spirit of hitchhiking, and the desire to not be a burden).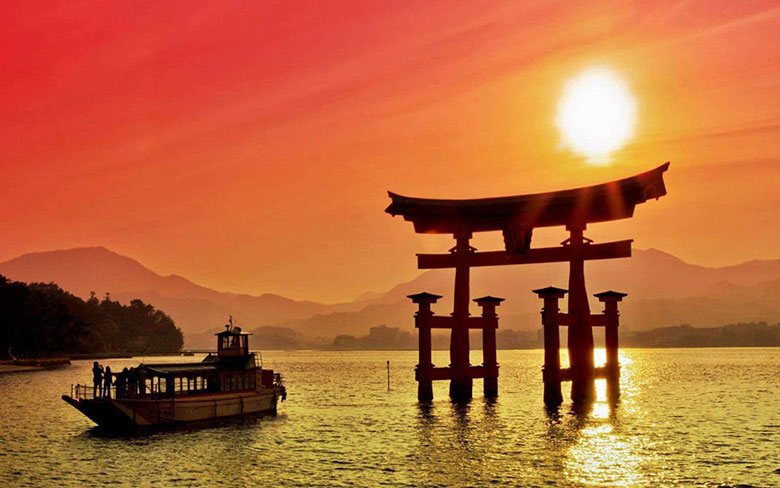 Strategies and recommendations
Use highways for long distances. Big roads are good only in far and rural areas with a much lower population density.
 Acquire a road map of Japan. I didn't use a road map in any other country I've hitchhiked in but in Japan it is obviously needed. You may see the points where big roads, trains and highways come close together and it makes it much easier to ask directions.
If you are carrying large luggage you may take trains to go to a nearby station which is often close to a main highway.
While hitchhiking in Japan your body language makes a big difference in the frequency that people stop. It is better to face people directly than to look around.
You may bow a bit like Japanese people do to drivers. It is respectful and they will be much more willing to stop if you do that.
A good attitude works wonders 🙂 It is sometimes hard to smile if you have been hitchhiking in the same spot for a few hours… What I try to do is think about things that make me laugh…
It is much easier to hitchhike in the daylight. The ratio drops substantially just after sunset.
Be respectful, always… 
You should stop hitchhiking if it is the night gets late or if it is a very cold night… A strong start in the early morning can take you a long distance.
You may use resting areas to sleep. They have sitting areas and especially in the small ones nobody cares if you sleep.
Use traffic lights. Usually I don't like to hitchhike near traffic lights but they offer a good chance to make eye contact and gives people time to make decision whether or not to take you.
Just before the highway entrance, cars that are headed for the highway are forced to stay in the left lane. Such places are great to hitchhike.
You don't need to know Japanese to communicate. Just be respectful and trusting; it is usually enough if both sides have a degree of trust. Using the correct body language helps.
If one side believes you can't communicate at all and looks for help elsewhere you probably won't be able to communicate with that person. This is the same in all of countries I've hitchhiked.
When you ask for directions but feel as though the person is making a guess just thank her/him and find someone else. Sometimes I go to extend to walk a bit in the direction they showed so as not to be disrespectful of their goodwill. Then I'll ask again. Sometimes I turn back.
If you decide to hitchhike at night, it is good to do so where there is some light and drivers may see your face.
Once again, always be positive, patient and observant.
Important note about hitchhiker gender(s)
I am a man hitchhiking alone. The conditions will be different for women or couples. Hitchhiking as a man is more difficult, as a woman will find it much easier to find rides especially due to the fact that female drivers usually don't take male hitchhikers (Although Japan is an exception compared to some other countries). A female hitchhiker may think waiting one hour is exceptionally long but a man may wait over 3 hours frequently, especially after sunset. So whenever you read an article about hitchhiking, gender conditions should also be kept in mind.
If you are a big man you may want to try and maintain a less threatening profile. The only advantage of being male while hitchhiking is that I believe that more trustworthy people will stop. Because for a driver it takes courage, good will, and a sense of humanity to stop. I am sorry if this last part feels discriminating. I think differences apply to both male and female hitchhikers and in general appearance and gender matter when hitchhiking.
Thanks for reading. Don't hesitate to ask if you have questions. You can reach me on Facebook here. I am usually traveling but will respond to messages when I have wifi access.