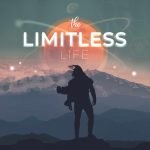 Podcast: Play in new window | Download
Subscribe: RSS
Hello and welcome to another episode of the OpenWorld Podcast! As always, we try to inspire you with real stories of people taking action and doing extraordinary things around the world.
I'm joined today by Grady Hicks, he's the author of "The Amazing Journey," the true story of his travels with his young son Austin.
Since a young age, Grady has marched to the beat of his own drum. He has been curious about the world since a young age, and started his own business in 1999 which is one of the largest family-owned businesses in Texas.
Inspired by "The Amazing Race" he and his family decided to recreate a real life version. When each of his three children graduate high school, they go an epic adventures criss-crossing the world, and delving into dramatically different cultures and beliefs.
Grady believes that international travel is the ultimate form of education. "When my kids turn eighteen, it's not the end of their education. It's just the beginning," he says.
"The Amazing Journey" is the story of his first RTW trip with son Austin, crossing over 24,000 miles, visiting 22 UNESCO World Heritage Sites and 12 countries.
It's perhaps the greatest graduation present ever, the one we all wish we could have had! In this very interesting interview, Grady and I talk about the adventures he and his children have had around the world, high and low points, and lessons learned.
Hope you enjoy Episode #51 and please consider becoming a friend of the show: subscribe and write us a review on iTunes!