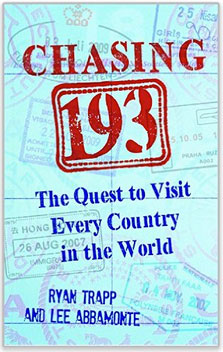 "Chasing 193: The Quest to Visit Every Country in the World" is the new book by world globetrotter, entrepreneur, kindred spirit and overall good guy, Ryan Trapp, and coauthor Lee Abbamonte.
We picked this book apart and loved to read about all of the incredible travel experiences from some of the most-traveled people alive. A great read for even the most jaded travelers, we recently sat down with Ryan to ask him about the process of writing the book.
See below for highlights on all of the travelers featured, and be sure to check out the new book on Amazon. We also interviewed Ryan about his travel and business activities in this article.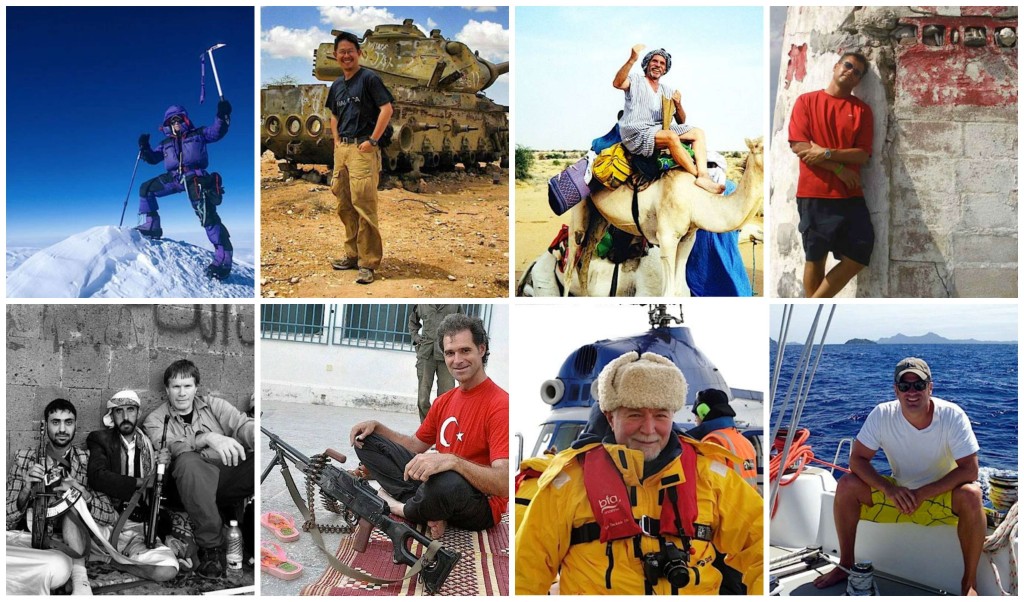 Here are the 34 adventurers featured in the book (click on any link for more info):

Read our interview with Ryan here.

Markus Lundgren
From: Sweden
How he funds his travels: Official for the Swedish Ministry of Foreign Affairs
Favorite travel experience: Traveled for the first time on his own at 16 with a trip across China. Realized "I can manage on my own."
Random fact: Traveled like the locals from Lagos, Nigeria to Tangier, Morocco, using local transport and sleeping in wooden planks inside school buses. Tried to save money once sleeping at the airport in Adelaide, Australia without realizing it was closed from 1:00 – 4:00 am and nearly froze outside the airport.
Steve Newcomer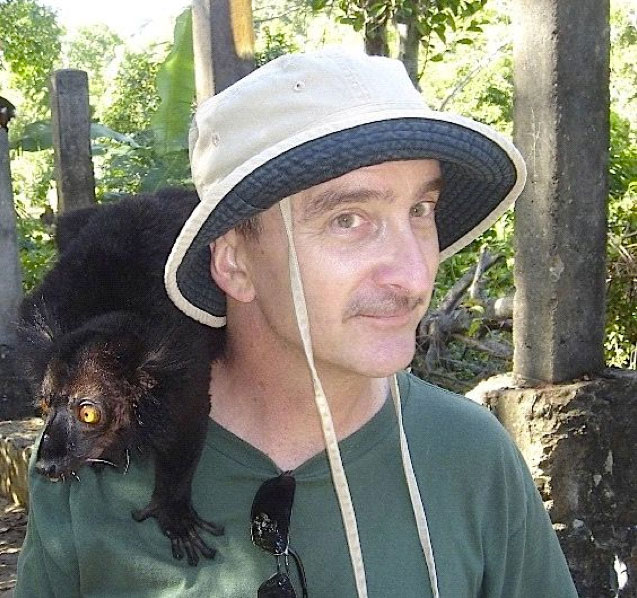 From: USA
How he funds his travels: Works as a librarian and volunteer worker, lives frugally
Favorite travel experience: Hitchhiked and traveled by public bus from Venezuela across the Amazonas to the tip of Argentina during the 1980's. Many of the roads were nothing but muddy tracks and the bus often slid off the road and needed to be pushed back.
Random fact: Unexpectedly landed in Mogadishu, Somalia after a plane cancelled its route. A friendly warlord came to his aid and supplied him with a small army of a dozen men with machine guns and for protection and a convoy of pickup trucks throughout his stay.
Nina Sedano
From: Germany
How she funds his travels: Works a variety of odd jobs, saves money, wrote a book called "The Female Country Collector"
Favorite travel experience: Traveling to the Orkney Islands, interacting with the locals, enjoying fresh seafood, and exploring mystical sites from an ancient neolithic culture.
Random fact: Spent one year traveling from South Korea, to Japan, Philippines, Taiwan, then across Vietnam Cambodia, Laos, Thailand, Myanmar, Bangladesh, Nepal, Tibet, India, and Bhutan.
Dan Walker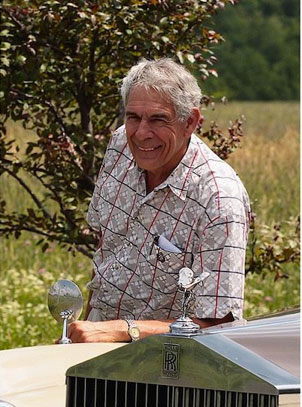 From: Costa Rica
How he funds his travels: Started a business and worked very hard for three decades, reinvesting, and saving money.
Favorite travel experience: Drove his 1957 Rolls-Royce across the entire world. While in Russia was sponsored by the Russian Automobile Society, dining and drinking vodka every night.
Random fact: Began traveling in 1964 with $30 and with a friend, vowed to travel around the world. Hitchhiked and worked for over a year around North America.
Larry Leventhal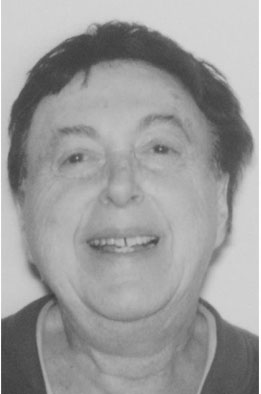 From: USA
How he funds his travels: Worked in the school system as well as the travel industry.
Favorite travel experience: Traveling in the Amalfi Coast, in Italy, with his mother and meeting celebrities and having dinner with them.
Random fact: Got a dose of culture shock traveling in Dogon Country and Timbuktu, where people dress scantily, live in caves, and eat rats, snakes, and bugs.
Seth Sherman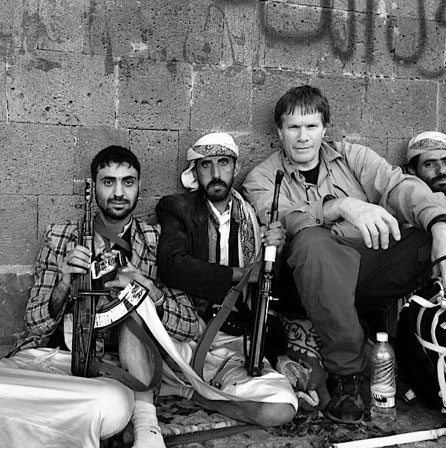 From: USA
How he funds his travels: Works as a physician and stock trader Favorite travel experience: Taking trips to the Nicobar Islands, Africa, and New Guinea. Spent two months on Wuvulu, a small island northwest of New Guinea. Without any electricity, accommodations, or running water, slept on the floor, bathed in rainwater and ate coconut crab, the local delicacy.
Random fact: Spent the night in Sana'a, Yemen when gun shots broke out outside of the hotel from an attack by the Islamic State.
Jeff Shea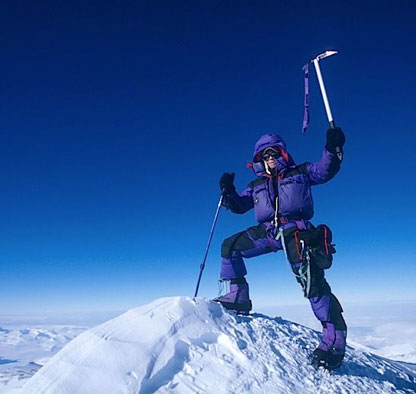 From: USA
How he funds his travels: Made a decision. In the beginning, slept under bushes and traveled on a budget of $1 a day.
Favorite travel experience: Being the first human to reach the deep interior of the Meseta de Ichum in Venezuela's Amazon, discovering rare insects and never-before-seen waterfalls.
Random fact: Strangest thing he's seen is the "Pulsating Stone of Sulawesi." When dropped in water the white stone changes to all the different colors of the spectrum. Said to help one attract a mate; met his wife later that evening.
Ed Reynolds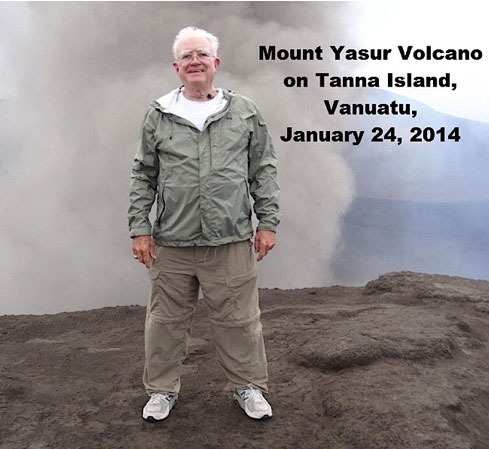 From: USA
How he funds his travels: Served 22 years in the United States Air Force, receives pension and sells investments
Favorite travel experience: Crossing the border from Turkmenistan to Iran; the border staff didn't know how to process Americans. After a call to headquarters, they were instructed to fingerprint him, to mimic the procedure of the US processing Iranians.
Random fact: Took his first long trip across Canada and the United States in 1947; a journey which he says instilled in him the passion for travel.
Ted Cookson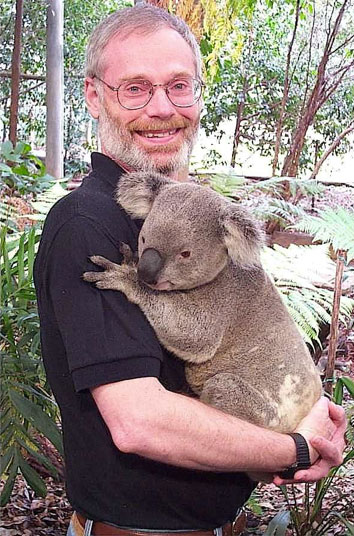 From: USA
How he funds his travels: Worked as a commercial banker in Riyadh, Saudi Arabia, then set up and ran a travel agency for 25 years in Cairo.
Favorite travel experience: Invited his ex-wife on a trip with him to Iran, but her plane was delayed by two days and she missed the tour. As a result of the delay, he ended up seated on a bus next to his current wife of seventeen years.
Random fact: Lived in Egypt for over 30 years, which he uses as a "base" from which to explore the surrounding countries and continents.
Veikko Huhtala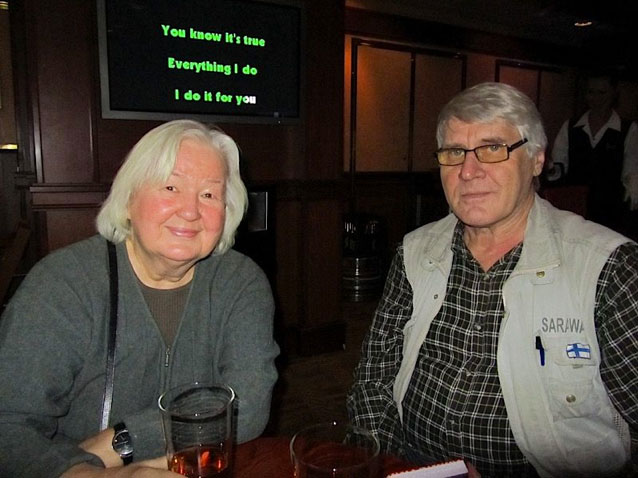 From: Finland
How he funds his travels: Worked abroad for many years and travels in the cheapest way possible.
Favorite travel experience: Visiting Easter Island and seeing the famous stone heads for the first time; taking a holiday to the Seychelles after working half a year in the Nubian Desert of Sudan.
Random fact: Spent Christmas night with his wife near Mt. Cook in New Zealand, which he believes is the most beautiful country in the world.
Bill Altaffer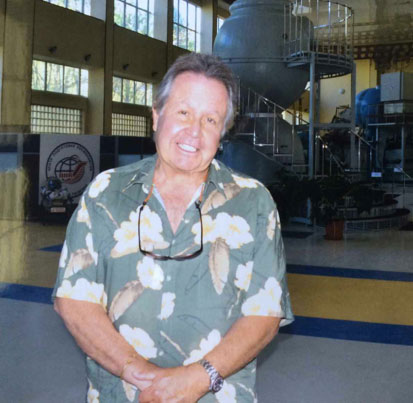 From: USA
How he funds his travels: Became a teacher and traveled during the summer breaks. Also led tours and started a travel company.
Favorite travel experience: On a cruise on the Aranui through the Marquesas, nearly got stranded on the island Tuamotu during a day hike. The rain started, he got lost, and barely managed to get the boat to turn around.
Random fact: Once used a Costco card to bypass an armed security checkpoint at a launching site for satellites in French Guiana.
Nuno Lobito
From: Portugal
How he funds his travels: Worked as an advertising photographer and editor for a magazine. Also earns money from teaching, writing and selling books, and sponsorship.
Favorite travel experience: Contracted malaria while living in Madagascar and received a vision to travel to the Amazon, where he met his future wife, and where his son and book were born.
Random fact: Lost two wives due to the travel addiction. Second ex-wife made an ultimatum: stop traveling or we're getting a divorce. Chose to continue traveling and proceed with the divorce.
Mike Spencer Bown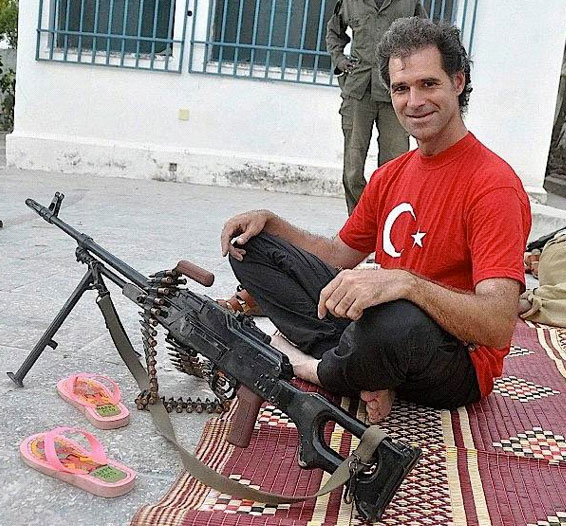 From: Canada
How he funds his travels: Spots business opportunities to export goods while traveling, lives frugally.
Favorite travel experience: Traveling in Iraq and Afghanistan during the American War. In Afghanistan he narrowly avoided death twice – first, by avoiding the road where Taliban stopped and killed anyone who wasn't Pashtun, and second, by a tip from a local that the van he was entering had no shocks.
Random fact: While visiting Bozo tribesmen, encountered an old man who was a leper and shook his hand.
Wojciech Dabrowski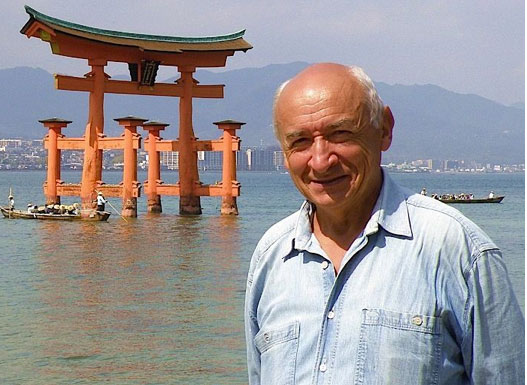 From: Poland
How he funds his travels: Worked as a telecoms engineer, and publishes articles and gives lectures about different countries around the world.
Favorite travel experience: Reaching the summit of Kala Pattar in the Himalayas at the end of the Everest trek and witnessing Everest, Nuptse, Pumori, and all the world's highest peaks.
Random fact: Celebrated Christmas on Christmas Island with the local Kiritimati people.
Charles Veley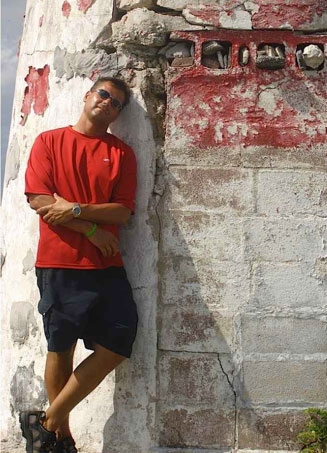 From: USA
How he funds his travels: Worked for a software company and cashed in before the dot-com bubble burst
Favorite travel experience: Spent 72 days at sea on the S.A. Agulhas, departing from Capetown and visiting the Ross Sea Ice Shelf, where the crew was stuck in ice for two weeks. Then crossed the South Atlantic to the South Sandwich Islands, near South America before returning to Capetown.
Random fact: Found a trio of coconuts on a desolate atoll where no trees could grow. The coconuts had traveled from the nearest island 33 miles away across the sea to arrive on the reef.
Michael Novins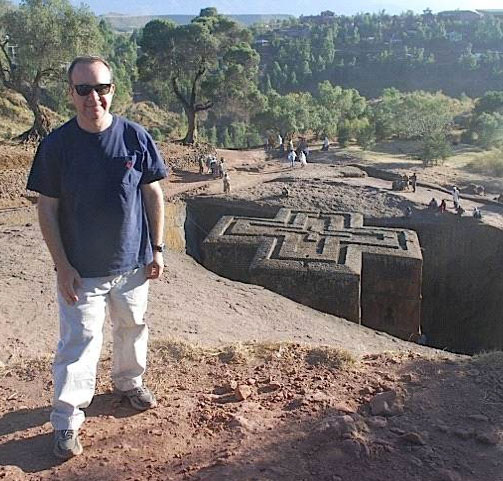 From: USA
How he funds his travels: Travels frequently for an international law firm and maximizes frequent flyer miles for trips.
Favorite travel experience: While working in Jakarta in 1997, organized a trip to Komodo island and spent time with the mystical lizards.
Random fact: Tasted all kinds of strange foods across the globe: green turtle in the Bahamas, scorpions in Beijing, llama in Bolivia, musk ox in Greenland, putrid shark in Iceland, minke whale in Osaka, dog-meat soup in North Korea, camel in Libya, moose in Newfoundland, and flying fox in Vanuatu.
Terry Last
From: England
How he funds his travels: Takes months off from work, and made some solid investments to finance travel.
Favorite travel experience: Visiting the South Pole, even though the group was stuck for ten days at camp. Also, traveling overland across Africa and Asia.
Random fact: Spent several horrible nights on a mountain in a giant panda reserve near Wolong, China with nothing but sleeping bags on a platform. Each night rats would come and crawl all over the traveler's legs, chest, and sniff their faces.
Steve Warner
From: USA
How he funds his travels: Served as an army officer and receives a pension after retirement.
Favorite travel experience: During a round-the-world trip onboard the Yankee Trader in 1977, struck up a conversation while in the South Pacific with the ship's doctor, who turned out to the very same doctor who delivered him and his two siblings into the world.
Random fact: Strangest thing he's seen in his travels were penises being used as currency in Tonga.
Tan Wee Cheng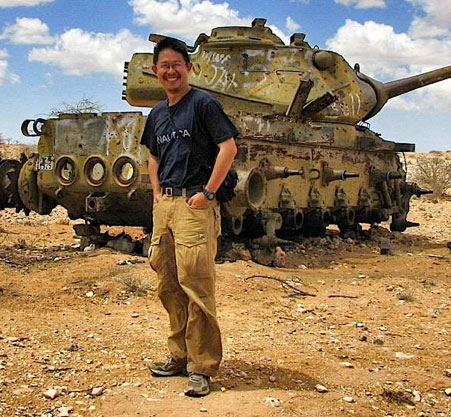 From: Singapore
How he funds his travels: Worked as a banker and then eventually chief financial officer of a small company.
Favorite travel experience: Traveling to Greenland and watching the hardy Inuit seal hunters collect their bounty.
Random fact: During his first career break, took one year off and traveled to 36 different countries across 3 continents.
Philipps Connor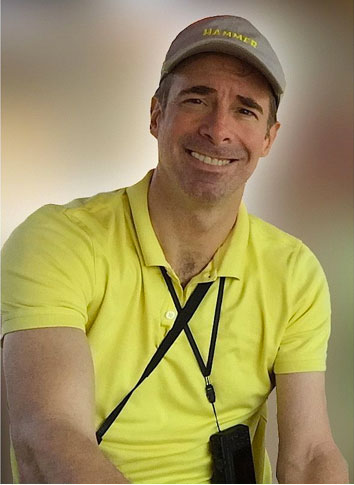 From: United States, lives in Singapore
How he funds his travels: Runs his own company, works hard and takes time off to travel when needed.
Favorite travel experience: A four week 4×4 expedition through Algeria and Niger, camping in the desert to view the total solar eclipse in the Tenere desert.
Random fact: "Stumbled upon" the flaming crater of Turkmenistan and recorded remarkable YouTube video footage.
Thomas Flannigan
From: USA
How he funds his travels: Works as a lawyer, takes time off to travel
Favorite travel experience: In 1980, spent seven months traveling (and hitchhiking whenever possible) through all 24 time zones in the world from Invercargill, New Zealand (the southern most city in the world) to Kiruna, Sweden (the northern most city in the world). The total trip cost $6,250.
Random fact: He and his wife were the first independent American travelers to visit Iran in eighteen years in 1997.
Tony Childs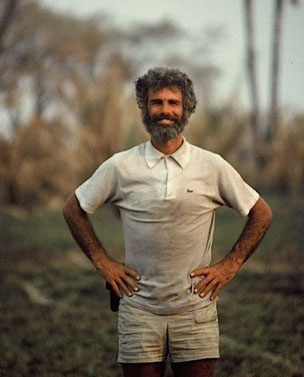 From: USA
How he funds his travels: Successful, but overworked, entrepreneur
Favorite travel experience: In 1976, embarked on an epic land adventure from London to South Africa, then hitchhiked all over Africa – camping in the Okavango delta, and visiting mountain gorillas in Zaire.
Random fact: Believes that Yemen and Albania are the best "off-the-beaten path" destinations in the world.
Bob Bonifas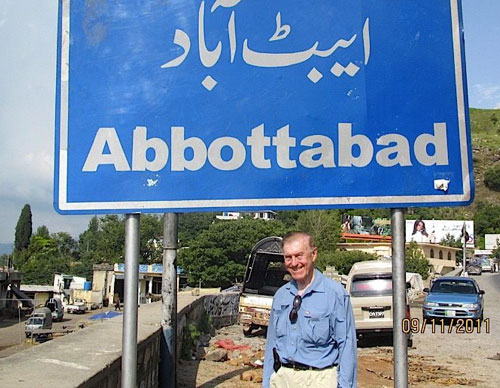 From: USA
How he funds his travels: Worked hard for 50+ plus years.
Favorite travel experience: Braving bad weather and below-freezing nights camping in Antarctica to travel from Cape Town, South Africa, to the South Pole.
Random fact: Visited Abbottabad, Pakistan – where Osama Bin Laden was found and captured – on the 10th anniversary of the 9/11 attack on the World Trade Center.
David Langan
From: Ireland
How he funds his travels: Started a successful business, saves up money. Single gay man with no commitments.
Favorite travel experience: Touring the Pacific overseas, arriving in Tuvalu and living on an atoll.
Random fact: Aiming to collect and send home a postcard from every country and territory in the world; started a travel blog featuring his extensive collection of postcards.
Stewart Sheppard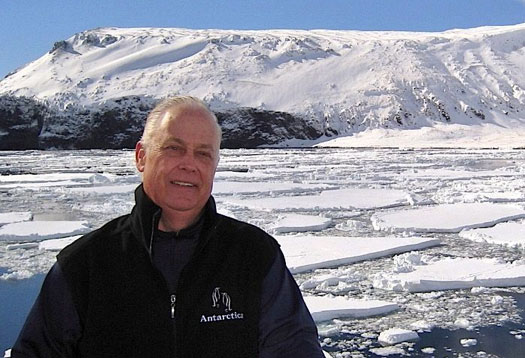 From: Canada
How he funds his travels: Lives frugally and travels on a budget, makes smart investments.
Favorite travel experience: Traversing the Trans-Siberian railway during the Cold War; first taking a ship from Yokohama, Japan to Nadokha and then the train all the way to East Berlin.
Random fact: Spent the night in a variety of unique places: in a tunnel in Sorrento, in a jail in Algeria, outdoors next to the stone statues of Rano Raraku, Easter Island, and three nights on a sack of potatoes on a ship crossing the Gulf of Mexico.
Wolfgang Stoephasius
From: Germany
How he funds his travels: Worked as a police officer and saves money to travel; now retired and collects a pension
Favorite travel experience: A four month-long journey to follow his childhood dream to travel to Timbuktu as a Bedouin camel rider
Random fact: Once befriended a Pashtu prince in Peshawar, Pakistan (a refuge for Al-Qaeda and the Taliban) who taught him all the tricks to travel in disguise as a local Pashtun, complete with white skull cap and shawl, and beard.
Harry Mitsidis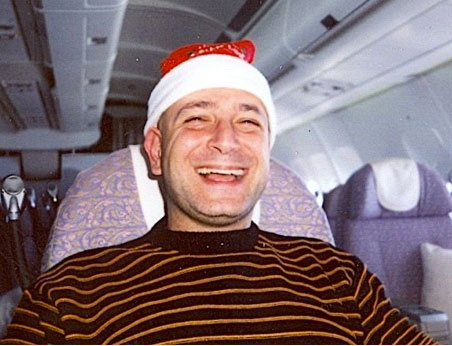 From: Greece
How he funds his travels: Made freedom a priority in life
Favorite travel experience: Traveling to the small Japanese island of Daito, where a friendly local named Satoshi took him around to all of the most magnificent sites and local houses where his hosts had never before had a foreigner in their home. During the trip he realized he was "rich" in his relationships made in traveling the world.
Random fact: Dubbed the "polyglot traveler," Harry is fluent in English and Greek, nearly fluent in Serbian, above average in French and Spanish, average in Romanian and Dutch, and can converse in Russian, German, Portuguese, Turkish, and Indonesian.
Charalampos "Babis" Bizas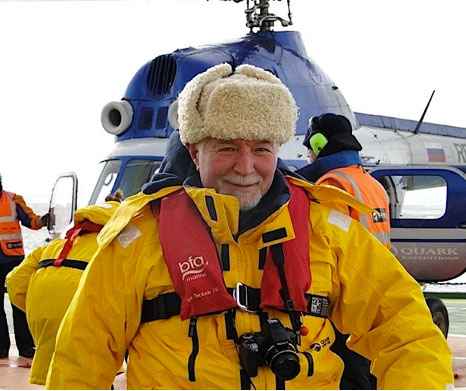 From: Greece
How he funds his travels: Works in the tour industry organizing tours for "pioneer travelers" to exotic destinations
Favorite travel experience: Visiting Somalia in 2003. Had to organize a small army of protection with eight Kalishnikov wielding militiamen, an escort, and driver. Was invited to a wedding and enjoyed time spent there.
Random fact: From Greece, but visited all of the world's countries before visiting many Greek Islands. Spent four months visiting all 90 of the inhabited islands of Greece.
Lee Abbamonte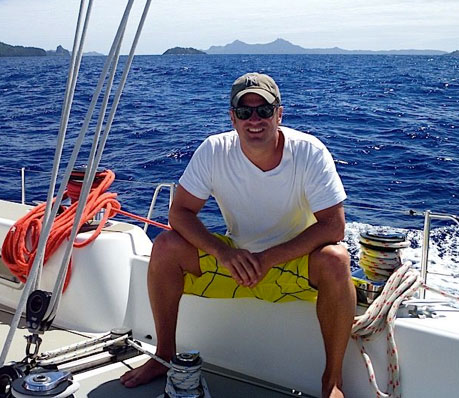 From: USA
How he funds his travels: Entrepreneur and worked in Wall Street for eight years Favorite travel experience: Climbing to the top of Mount Kilimanjaro, and camping in the Serengeti and Ngorongoro crater for two weeks before finishing in Zanzibar.
Random fact: Strangest thing he's seen is the fetish market in Lome, Togo with animal heads and corpses and other witchcraft items available for sale; and watching other travelers buy them!
Pekka Suonio
From: Finland, currently lives in Malaysia
How he funds his travels: Works with pharmaceutical companies, such as Pfizer, market their products, such as Viagra, globally
Favorite travel experience: Staying at the Banyan Tree Phuket with his wife, with their own private double pool villa, dedicated butler, complimentary food and exquisite beds.
Random fact: Left native Finland over 18 years ago and has not returned to live since. Lived and worked all over the globe, including Delhi and South Korea – where he found the Korean work culture to be appalling.
Don Parrish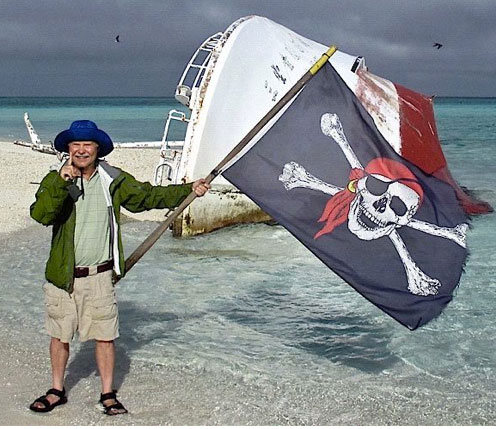 From: USA
How he funds his travels: Saves money and uses compound interest to accumulate wealth to travel
Favorite travel experience: Being among the first group to visit North Korea in 2005 (a story which made the front page of the Los Angeles Times), visiting the South Pole, and traveling to Puntland, Somalia with a retinue of armed guards.
Random fact: Traveled in the Soviet Union in 1969 – during the height of the Cold War – and found the locals to be the most hospitable, pro-American he had ever met during 50 years of travel.
Gunnar Garfors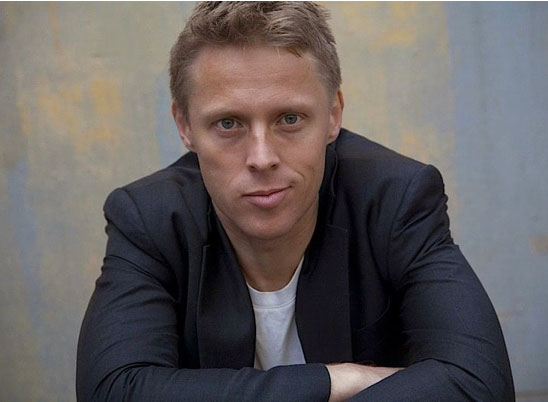 From: Norway
How he funds his travels: Works full-time, lives frugally and spends money on travel
Favorite travel experience: Visiting the "Door to Hell" in the Karakum Desert, a huge crater that is perpetually on fire, caused by Soviet-Era explosion
Random fact: Achieved a number of records, such as: visiting five continents in one day, visiting 19 countries in 24 hours, and visiting all 19 counties in Norway in 24 hours.
Andre Brugrioux
From: France
How he funds his travels: Had just $2 when he first left France. Works odd jobs everywhere he goes, picks up languages and works as a translator, writes books, and gives lectures.
Favorite travel experience: Leaving France at the age of 17 and traveling around the world for 18 years. During the last six years, he hitchhiked 340,000 kilometers across the entire length of the globe.
Random fact: Spent six weeks hitchhiking through Alaska in the coldest winter of the last century (1969) in -45 degree temperatures. Refused to sleep in any hotels and nearly perished during the trip.
Johnny Ward
From: Ireland
How he funds his travels: Makes money online from travel blogging, search engine optimization, and web startups
Favorite travel experience: With almost no money and no visa, negotiated a ride on a cargo ship up the Mekong river from Northern Thailand through Burma, Laos, and eventually arriving in the middle of nowhere in China
Random fact: Favorite "off-the-beaten track" destination is Ethiopia. Harar, Ethiopia is one of the strangest places he's been. A local family semi-domesticated wild hyenas and he got to feed red meat to them.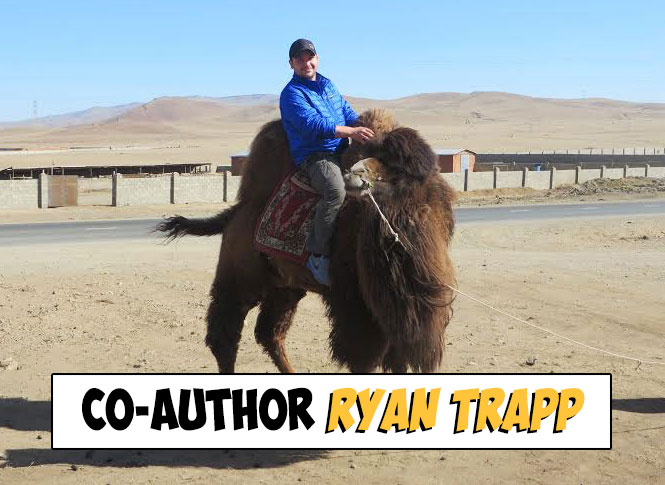 This book was quite a project. Where did you get the idea to interview all of the most traveled people?
I've traveled fairly regularly since around 1998 and it has always been a big focus and draw in my life. Around 2001 I became aware of the Travelers Century Club and later Most Traveled People (MTP) around 2004 when mega-traveler Charles Veley began working on it. Over the years I saw the membership grow and all these extreme travelers I had never heard of signed up.
I started to get to know a lot of them socially and a few of them personally. I've maintained friendships over the years with a couple dozen very well-traveled people. In early 2014 I was reading Playboy's 20-Questions, which they often do with well-known personalities, such as celebrities and moguls, asking interesting questions about their lives and career, and the thought dawned on me a set of 20/30 questions with some of the best-traveled people would be incredibly interesting. Why not?
What makes this book unique?
I think travelers are some of the most interesting people in the world and I wanted to showcase their lives and tell their best stories as well as I possibly could. I also didn't want a fluff piece where you only talk about the best things that happen — so, along with the co-author Lee Abbamonte, we went over some possible questions and strived to dig a little deeper into the person and hear the good and the bad of dedicating a large portion of your life to traveling. I am happy to say I think we accomplished that.
There is no book out there that covers so many well-traveled people, and I know people can take away a lot from it. Aspiring travelers that want to go everywhere can also make an informed decision whether this is the road they want.
What did you learn in the process of putting this together?
Starting the project was difficult as I was asking people to take time to answer a whopping 30 questions, some of which are quite personal. We would ask them about things such as their regrets and how they afforded to travel, and so on.
The first few interviews really took some time for me to get, and I recall one very well-traveled guy telling me, "You'll never get this book off the ground because you'll never get all these people to do it." I was a little discouraged but a lot of these people liked the idea and helped me along.
Eventually the very man that told me it was impossible ended up giving me a lengthy interview of his own as well as sending a letter saying he couldn't believe I pulled it off. It took 8 months, with a lot of back and forth, working across numerous time zones, dealing with people that were always on-the-go and traveling (which made some interviews take a couple months to complete), juggling over 30 different people's stories at once as I compiled the book. But it was well worth it, and a rewarding project personally. I'm proud of it and each person profiled gets some recognition.
What do you want the reader to take from the book?
I'd like whoever reads this to be inspired to go after their goals, whatever those might be. To realize that what may appear as a lofty and unrealistic goal might not be, and with the proper determination you can accomplish pretty much anything if you want it bad enough. I also would like the readers to gain a lot of knowledge about the world, get turned on to some new places they may never have heard of, and most certainly, have some laughs and be shocked by some stories… Travelers are entertaining people, so there is more than enough exciting tales to entertain anyone.
"Chasing 193: The Quest to Visit Every Country in the World" by guest author Ryan Trapp and Lee Abbamonte is now available on Amazon.