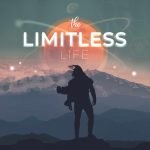 Podcast: Play in new window | Download
Subscribe: RSS
Welcome to another episode of the OpenWorld podcast! Today I'm joined by Adam Franklin, he's the owner of Bluewire Media, host of the "Web Marketing that Works" podcast, and author of "Web Marketing That Works: Confessions from the Marketing Trenches."
Adam got his start in the web design business way back in 2005 with just $120, doing a bunch of knocking on doors, cold calling… and got rejected over and over again. After more than a decade of trying every marketing tactic under the sun, he's obtained a good grasp of what it takes to make successful marketing.
When I talk to a lot of people who listen to this podcast, and subscribe to the newsletter, it seems like a common problem is that people have created a business, they a brand, a product, and a website, but they aren't earning enough customers to replace their job. So Adam and I are going to discuss this detail and hopefully you'll leave this conversation with several strategies that you can use.
Some of the topics we discuss:
• Filtering out high-friction clients to find and attract the best leads for your business
• How to hone in and find the best leads
• Creating an effective customer avatar – to give your marketing efforts clarity
• Ways to pre-qualify potential customers and clients
• How to stand out and gain a competitive advantage
• How to rise to the top of your niche through public speaking
• 33 marketing templates that you can apply to your business
• And much more!
Adam shared a bunch of hard-earned insights from the marketing trenches of strategies you can use to work smarter, not harder! Enjoy this interview, and let me know how you plan to implement these techniques in your own business.