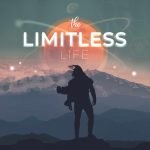 Podcast: Play in new window | Download
Subscribe: RSS
In this inspiring interview we talk with the indefatigable Irishman ultramarathon runner Tony Mangan, who recently completed his "world run" around the entire planet!
At the age of 52, Tony left his home in Dublin in October 2010 and then ran around the entire world. He went from the top of North America down through Central America and to the very tip of South America, then on through Australia, Asia, and Europe. The incredible 50,000km+ journey lasted four years and two days. During that time, he ran the equivalent of one marathon a day(1,200 marathons total) – longer than any human has ever run.
So, of course I had to invite him on to this show to learn how he did it and what we can learn from this incredible adventure.
"People sometimes thought I was a hobo or a tramp, 
but I've been living my dream," he explains during the interview.
During our discussion, I ask Tony what his "Why" was that motivated – and kept him going – through this incredible adventure. Tony breaks down the entire process, what it was like to prepare for this journey and how he kept going. Tony opens up about the sacrifices and challenges he faced, and gives tips for would-be adventurers.
Other topics we discuss:
Why he became motivated to start – and complete – this epic journey, the thing he calls "The Monster."
Highlights and stories from the road
How to find or invent unconventional solutions for something you want badly enough
The "magic letter" he carried which literally opened doors for him
The fears he faced during his adventure – and the fears we all struggle with
How his journey has changed who he is as a person
Plus – what Tony has planned next!
This is one of the most inspiring interviews we've published on OpenWorld, listen in and be motivated to begin your own epic adventure!
For more on Tony's adventure, visit his blog here.
PS please help support our show by leaving us a review on iTunes!