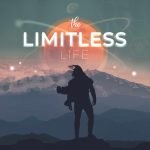 Podcast: Play in new window | Download
Subscribe: RSS
One of the big things right now is Amazon and specifically, making money through self-publishing using Amazon's platform. Amazon has changed the game for millions of would-be authors, enabling them to realize their dream of publishing a book, and earn a nice living too. However, a lot of people are rushing to this "gold mine" but not doing as well as they'd hoped, or not earning any real money.
So I connected with a man who is doing quite well, publishing books on Amazon and turning it into a lucrative source of passive income.
Bruce has been developing products since 1990 and selling them online for nearly 20 years. He's self-published 32 books on Amazon, and just last year did more than $11,000 in sales through his Amazon publishing efforts. The books he's created range from clip-art maps to children's books to music books to non-fiction how-to books.
Since the 90's, Bruce has earned over a million dollars from a series of clip-art maps he created. 
He is also a business graphic designer, software developer, musician and independent video producer. He's definitely a through-and-through creative type, and figured out a way to learn how to support himself from the art.
In this short-but-sweet podcast full of content, Bruce shares a bunch of juicy tips for self-publishing from:
How to earn a living as an a self-publisher
Tons of techniques to market and sell more books
The "be everywhere" tactic that Bruce uses to dominate a niche and gain high volumes of traffic
How to develop a killer outline and sales copy for books
How to be a prolific – and productive – product creator
The entire process to self-publishing success, broken into 4 easy steps.
And more…
This was a great interview with a true veteran of the self-publishing industry with a ton of knowledge to share. Bruce normally charges $1,500 for his book coaching program but you can get direct access to his expertise for free in this podcast. Enjoy!

Become a Friend of the Show: Please subscribe and review!
It just takes a second and you can help our show increase its ranking on iTunes just by this simple and quick gesture. We'd be grateful for a review. Leave one here.